Hodgkins Schmodgkins in a Blog-kins...: Adios... →
hodgkinsschmodgkinsinablogkins: It's officially been three weeks since I've had (diet) soda — I only specify because diet is the only kind I ever drank. Anyway, it's been 21 days, three weeks, a long freaking caffeine-free time, since I've had a sip of it-who-should-not-be-named, and I think I am broken of the habit. (Hooray). I… Sam, thanks for posting this and leading me to the...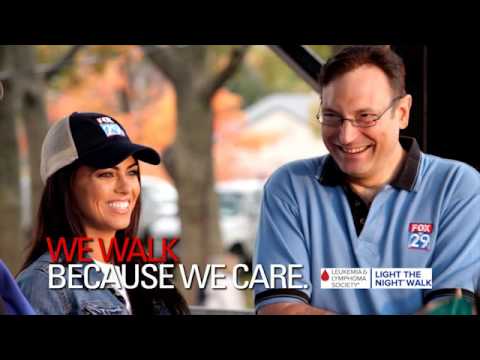 2 tags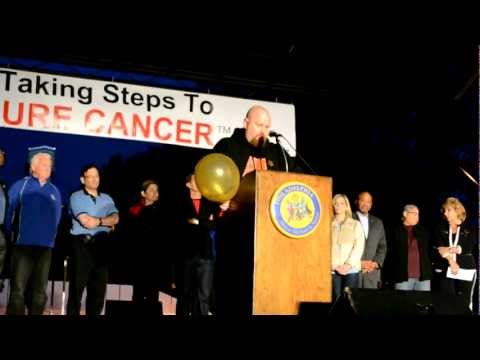 Wear your pink, but other colors need your...
And this post is not to take away from Breast Cancer, or the people it effects and those we have lost. According to the American Cancer Society in 2012: There were 229,060 newly diagnosed cases of Breast Cancer. There were 39,920 tragic deaths from this horrible disease. There were also 148,040 newly diagnosed cases of Blood Cancers (Leukemia, Lymphoma, & Myloma) There were 54,380 tragic...
Hodgkins Schmodgkins in a Blog-kins...: In Just... →
hodgkinsschmodgkinsinablogkins: Today is officially my one year anniversary of being diagnosed with Hodgkins Lymphoma. It's been a really long and anatomically informative year. I made a video to share my story and message with anyone who is interested. I would love it if you checked it out, and feel free to share if you'd like. This is my friend Sam.  She inspires me to keep this going.  When...
Ebay Link for keychains →
Biking 4 Theresa
We will be celebrating what would have been Theresa's 58th birthday on Sunday September 2 with a bike ride on the Wildwood Boardwalk.  We will meet at 8:30 am at the Wildwood sign at Rio Grand Ave and the Boardwalk and ride from 9:00 to 11:00 am.
1 tag
Walk With Us →
Orange Ribbon
I just found out that not only does the Orange Ribbon signify Leukemia Awareness, it is also for MS Awareness (which my cousin's husband has) Motorcycle Safety Awareness (which I obviously believe in) and some other great causes.  I'm proud to sport my Orange Ribbons for any of these causes. 
1 tag
Another loss to cancer
We lost another loved one this weekend to cancer.   My wife's best friend's father lost his brief battle with cancer Saturday afternoon.   A loving husband, father, brother was taken too soon.   58 years old.
Mother's Day
I have always sucked at Mother's Day presents for my Mom.  I never knew what to get her.  What do you get a woman that loves to shop and always bought whatever she wanted, sometimes she would buy two of them.   Last year, my wife picked out two gifts for the boys to give their Grandmothers for Mother's Day.  All of us worked on it together, for my Mom it was a sign with stickers and...
1 tag
Is sad to hear another Dieciedue and Fighting 4 Theresa Family member lost her battle with Cancer. RIP Susan Spera Weinholtz I know my mother loved working with you at Tornetta's.
1 tag
Instead of getting tattoo's this year, I'm going to give blood every 2 months in honor of my Mom.   Because PA is one of the states that does not regulate it's tattoo shops, you have to wait one year before you can give blood. It does not make sense to me when my guy's tattoo shop is as clean as a surgical center I have to wait, yet I can go on the Wildwood Boardwalk and...
"That which does not kill me, seriously pisses me off and I'ma sting it."
– Nietzsche, reincarnated as the bee that just came after me. Got him the second time though. 
1 tag
Today
Is 6 months since you've been gone.  It does not hurt any less, but I can at least be happy about the accomplishments I've made so far in your honor.  There is so much more work to be done, and I feel like I can do it all.  Miss you, Mom.
1 tag
Life Choices
We can choose to go through life and ask "What can be done for me?"   We can choose to go through life and ask others "What can I do for you?" We can choose to go through life and say "This is what I have done for you, I hope it helps you, and I hope it teaches you to do this for others"
Fighting 4 Theresa Google + profile →
Fighting 4 Theresa Linked In profile →
Fighting 4 Theresa Twitter →
Fighting 4 Theresa Facebook Page →
Non-Profit for Dummies
I felt like an ass checking this out of the local library, but now I feel so smart since I've started reading it.  It simplifies all of that IRS Government talk.  I may actually have to buy it since I want to highlite and use post-it's all through it.  Did you ever read one of those "for Dummies" books?  Going to have to check out some more.  I wonder if they have...
Success
The Blood Drive was great, despite me running around like a chicken with my head cut off in the begining.   We collected 53 units of blood and $1500 raised to help fight Blood Cancers.  
1 tag
When will it end?
We lost another friend of the family last weekend to Cancer.  Uterine Cancer.   A Coworker's mother is suffering from Bladder Cancer that has spread and there is nothing more they can do, so they sent her home and now it's just a wait.   Another coworker's Mother-in-law was diagnosed with Breast Cancer - a week after being laid off from her job.  Talk about kicking you when you...
This Page
Is dedicated to my Mom, Theresa Staley Wood, who lost her brief battle with Leukemia.  She was diagnosed with Type AML on August 19, 2011 and died at the Hospital of the University of Penn on September 19, 2011.   Since learning of Theresa's Leukemia, I formed the Fighting 4 Theresa Team to help raise Leukemia awareness.  Our team participated in the Leukemia Lymphoma Society (LLS)...